Expo Passport
One of most unique souvenir of Expo2020 visit is to get a stamp from each pavilions to mark memories of each visit. Make sure before visiting any pavilion to have your Expo passport, so to get it stamped by the end of each of a pavilion. You can buy your Expo passport at any souvenir kiosks which are available at the entrance of the Expo site, Expo official shops, zoom store and small kiosks around Expo site, it cost 20AED only.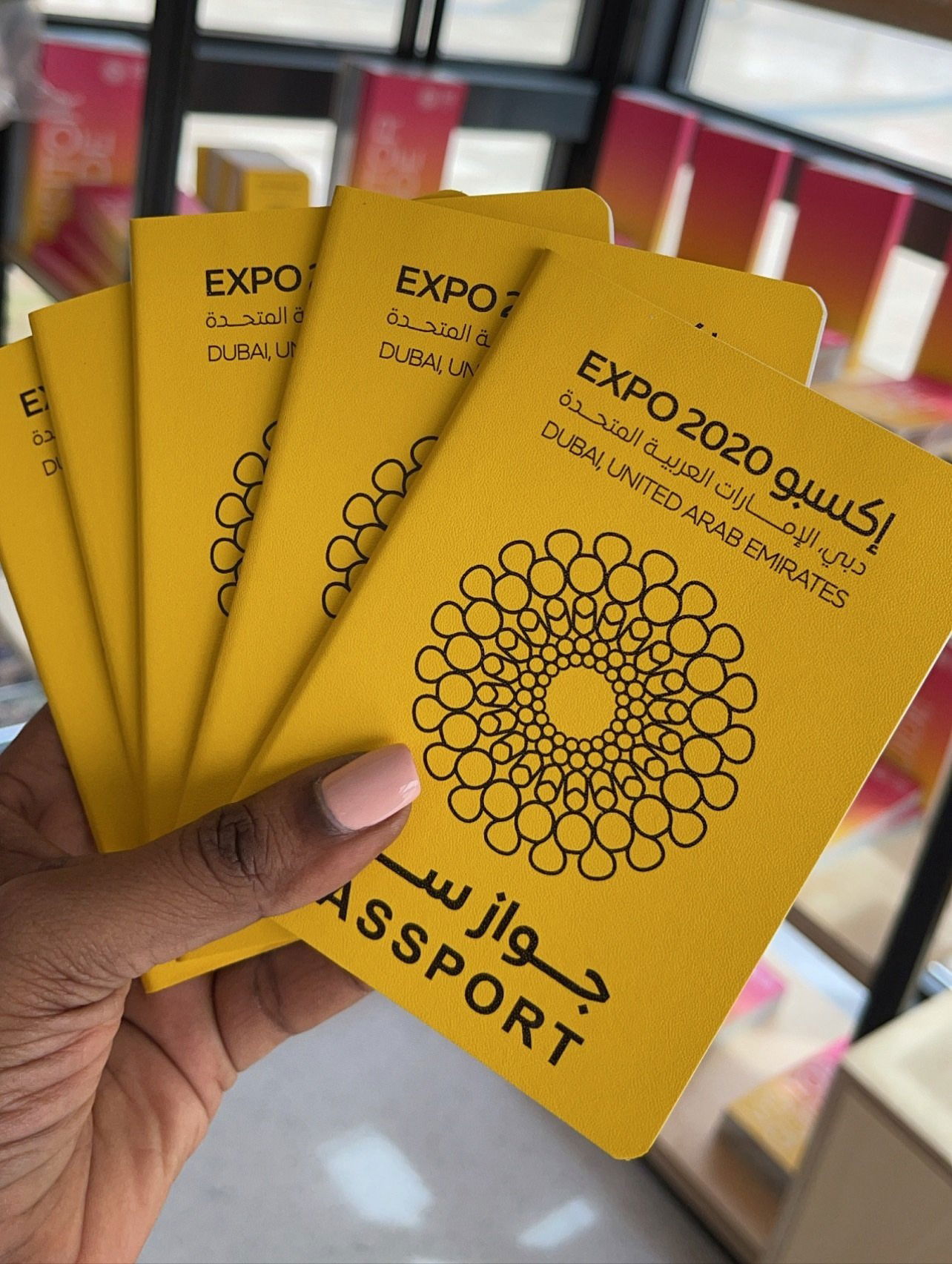 Expo App
Download and use Expo App as at this mega international event everyday there are a lot of events, parades, shows happing around all day so the app is the best way to check on the schedule and plan the day according to your interest. The other reason the download Expo App is that Expo 2020 Dubai site is a 438-hectare area (1083 acres) and has 200 pavilions from 194 countries, district pavilion and more topics, so the App will help you get around the site easily. The App also has smart queue facility which gives you chance to avoid long queues to enter pavilion so you will save more time.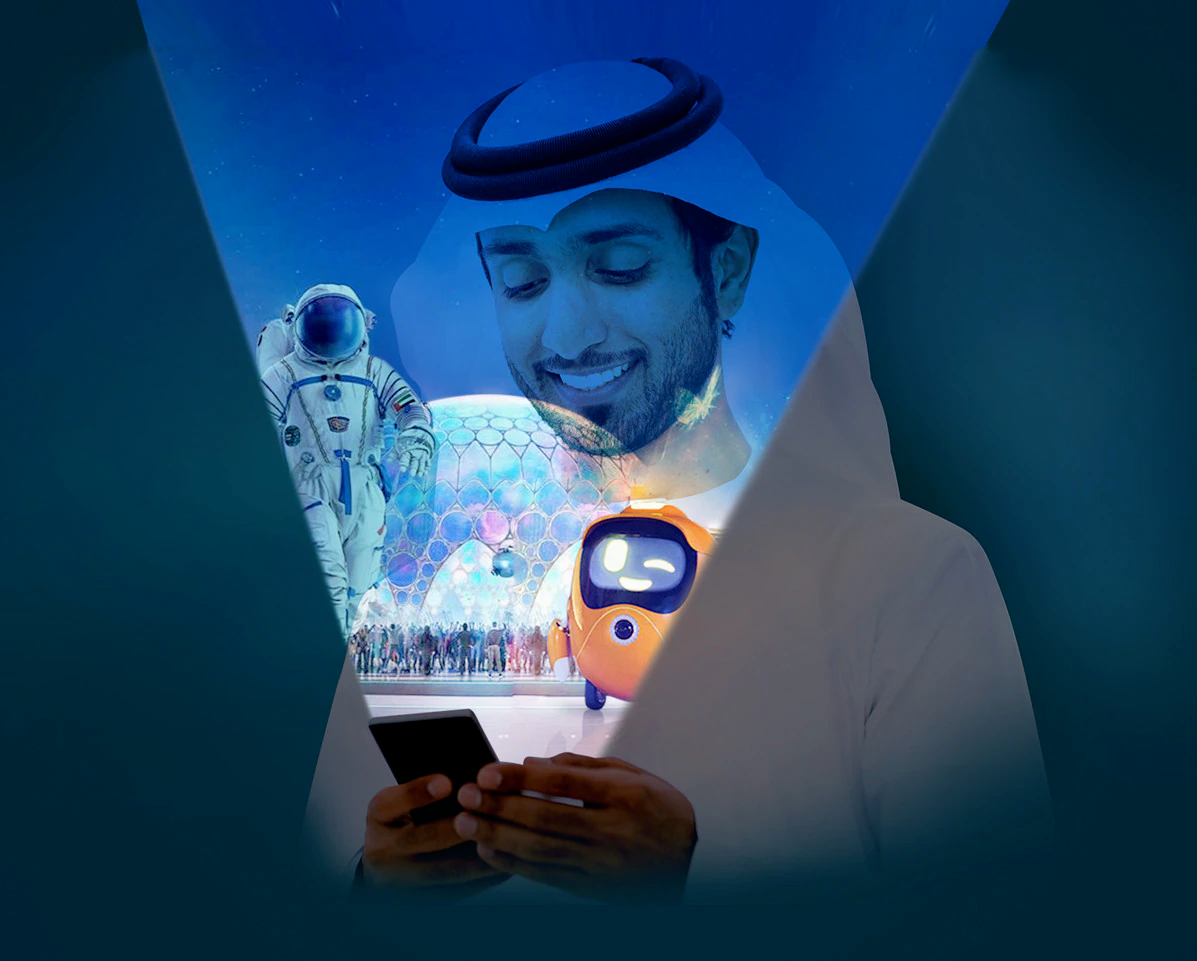 Expo Attractions
Make sure not to miss these attractions when visiting Expo 2020 Dubai. The first is Al Wasel Dome located in Al Wasel Plaza, the dome is the largest 360-degree projection dome in the world. It is the beating hurt of Expo where it connects the three Thematic Districts (Sustainability, Mobility and Opportunity). Al Wasel means connects in Arabic and it was the Old Name of Dubai. During the day daily shows and countries National Days takes place at the stage and in the evening the dome awakens with amazing shows. This structure is massive and always makes me feel so proud of my country and never have enough of it.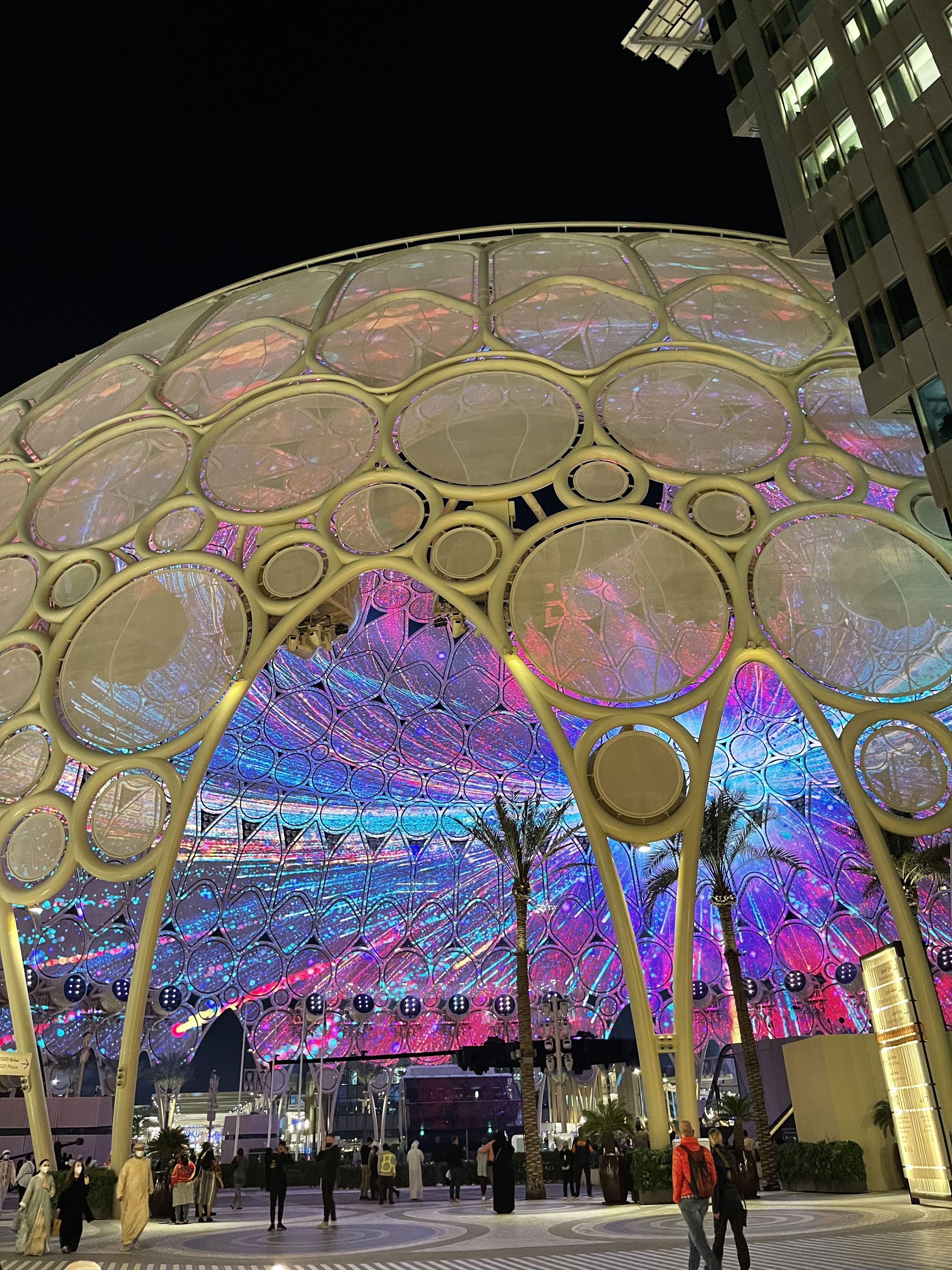 Garden in the Sky, which is an observation deck and a fling garden which spin over raising 55 meter above the ground to give you 360-degree view of Expo 2020 Dubai Site. The experience is amazing personally I had more than 10trip! Yes, the view is different during day time and night! This attraction cost 30AED per trip but it worth each dirham.
Expo 2020 Water Feature, is a breathtaking experience and place to relax and interact with the nature. This on of it is kind water fountain the water falls from the top as volcano instead of shooting up into the air, and instead of dancing with the music, it dances with fire. How cool to watch these two age-old nemesis are dancing toghater! The music playing in the background is a perpetual orchestra composed spicily for Expo 2020 by the Game of Thrones composer.
Expo Explorer
The best way to cover a 4.38-square-kilometre venue in one visit by hopping on Expo explorer train for free sightseeing the Expo 2020 Site, get on the expo explorer and go for a tour to discover around the tree districts.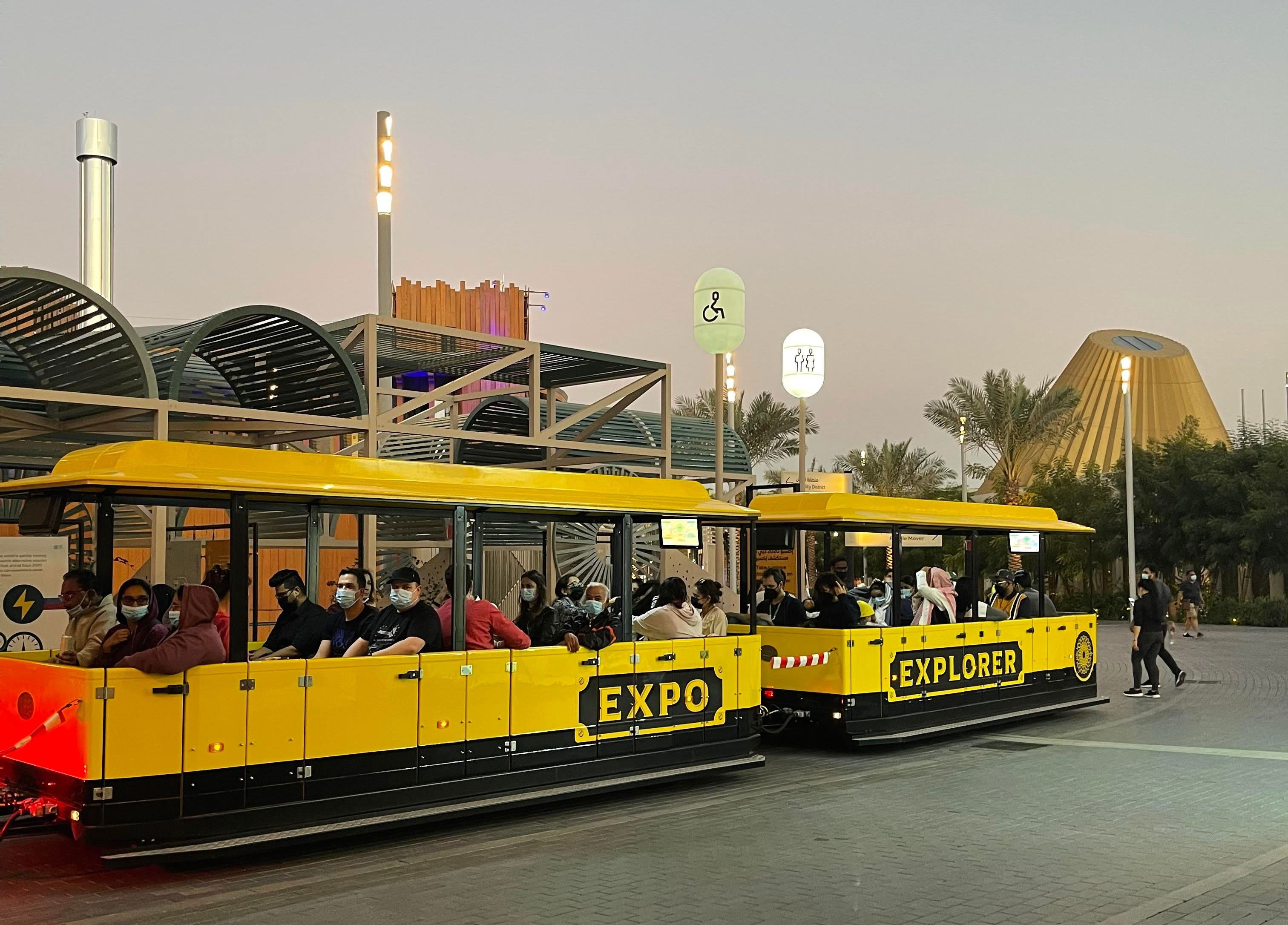 Meet Opti
Opti is one of Expo 2020 of mascots and the Guardian Robot of the Opportunity pavilion, one of the three thematic pavilions in addition to Mobility and Sustainability. It is Powered by Artificial Intelligence, I love interacting and talking to it is one of fun experience at Expo 2020 Dubai. You must take a photo or try to talk to it, if you would get a chance as Opti the lover of children and always surrounded by many.