During tours, I have been asked a lot about the Sheikhas (Emirati Princesses). Many international guests have minimal knowledge about Emirati Sheikhas and their essential roles as female royals to the UAE and its people. They are from royal families of the UAE. The love for their country and leadership made them accomplish these remarkable achievements and have become role models for every ambitious woman to pursue her goals. Many guests have never seen photos of Sheikhas, and questions are they available to the public? So, to answer your all queries, here is a list of 7 most inspiring Emirati Sheikhas.
1.Her Highness Sheikha Fatima Bint Mu
Sheika Fatima is the wife of the late Sheikh Zayed- May Allah Bless His Soul- (the Founder of UAE). As a wife, she was always with Sheikh Zayed, in his journey as Ruler of the emirate of Abu Dhabi and, later, as the President of the United Arab Emirates. She has been regarded with the well-deserved title of Mother of the Nation for her role to support women's achievements and self-determination.
Her Highness is the President of the General Women's Union, Supreme Chairperson of the Family Developments Foundation, and President of the Supreme Council for Motherhood and Childhood. Her Highness contributed to the foundation of the first women's organization, 'The Renaissance of Abu Dhabi Women Association', in 1973. Sheikha Fatima Bint Mubarak envisioned the need to cope with the unitary ideology of her husband, the late Sheikh Zayed. She established the General Women's Union in 1975 to join all women associations in the UAE.
Sheikha Fatima's vision is to empower women and support them through several initiatives, sponsoring projects that aim to empower women locally, regionally, and internationally. She has an abiding interest in issues related to families and children and provides her effort in working to ensure their stability. Sheikha Fatima was a prestigious awardee to win many international awards. She was surely one of the most Inspiring Emirati Sheikhas.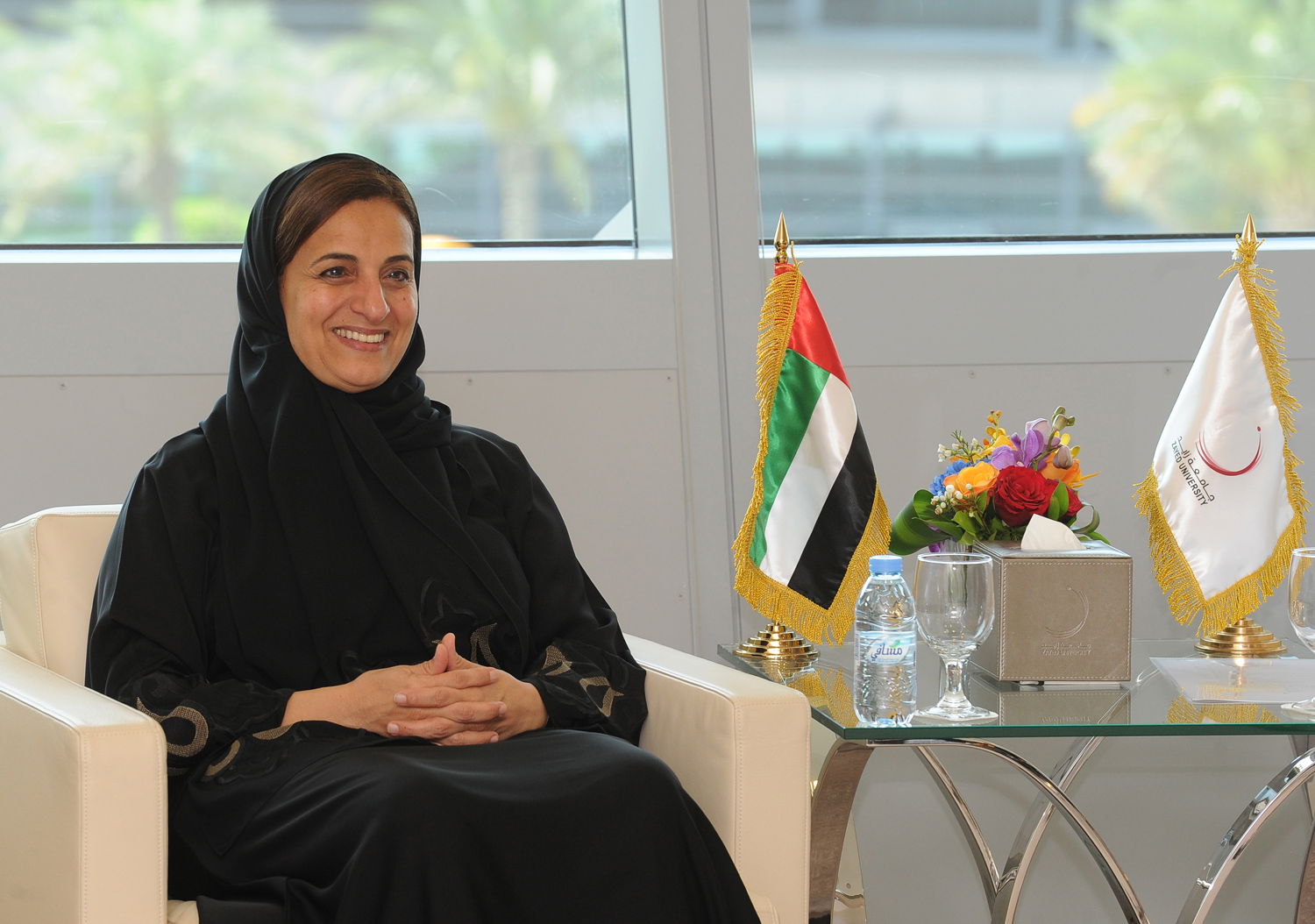 2. Her Highness Sheikha Lubna Bint Khalid Al Qasimi
In 2004, Sheikha Lubna Bint Khalid Al Qasimi was named the first Minister woman in UAE as she was appointed as Minister of Economy. In 2008, she took a role as Minister of Foreign Trade. Later in 2013 -2016, she was the Minister of International Cooperation and Development.
Sheikha Lubna currently holds the position of Minister of State for Tolerance. Her primary mission is to promote tolerance and install its core principles as a fundamental value in the UAE community and the globe. In addition to her portfolio responsibilities, Sheikha Lubna holds several distinguished positions, including President of Zayed University, and serves on several Boards, namely, The Emirates Nuclear Energy Corporation and The Emirates Foundation for Youth Development.
Moreover, Her Highness is also a member of the Governing Board of Lee Kuan Yew, School of Public Policy at The National University of Singapore, and many local and international organizations. Sheikha Lubna Al Qasimi holds a Bachelor Degree in Computer Science from the California State University of Chico, USA (1981), and an Executive Master's Degree in Business Administration from the American University of Sharjah, UAE (2002). Her Highness holds Honorary Doctorates in Science from the California State University of Chico, Law from the University of Exeter (UK), and Economics from the Hankuk University of Foreign Studies (Korea). She was recently awarded an Honorary Doctorate in Humane Letters from The Lebanese American University, Lebanon.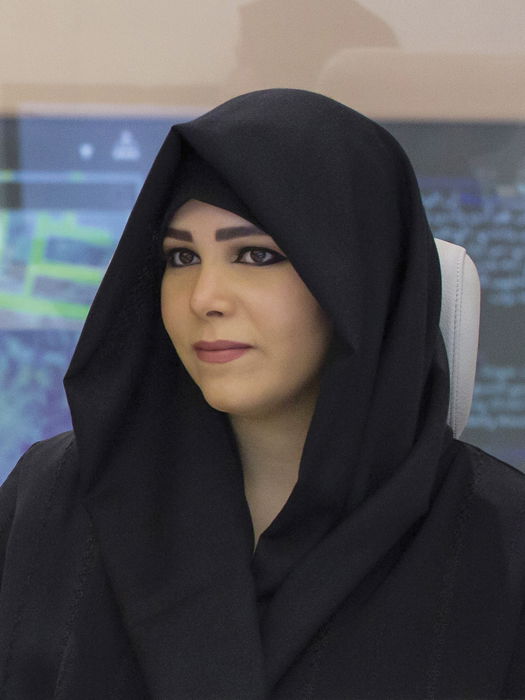 4.Her Highness Sheikha Latifa Bint Mohammed bin Rashid Al Maktoum
Her Highness Sheikha Latifa is the Chairperson of the Dubai Culture & Arts Authority (Dubai Culture). Her ambition for Dubai is to realize the city's creative economy in line. With her father's vision, His Highness Sheikh Mohammed bin Rashid Al Maktoum, Vice President and Prime Minister of the UAE, and Ruler of Dubai makes Dubai a global creative economy, the preferred destination for creatives and the world's best city to live and work. Under her leadership and patronage, Dubai Culture has launched many art fairs and exhibitions such as the Dubai Art season, SIKKA Art Fair, Dubai Design Week and Global Grad Show. Her Highness is the Vice Chairman of the Emirates Literature Foundation. She advocates for literacy and promotes the right to learn and sustain a culture of reading. She launched many initiatives to renovate and modernize Dubai's Public libraries. Sheikha Latifa's initiatives of Creatopia is an online platform for attracting and supporting talented creative entrepreneurs, promoting occupational training, and community service and graduate consultancy programs. Her Highness holds an Executive MBA with Honors, and a graduate degree in Business Science specialized in Marketing from Zayed University. She started her career at Dubai Culture when the authority was established in 2008.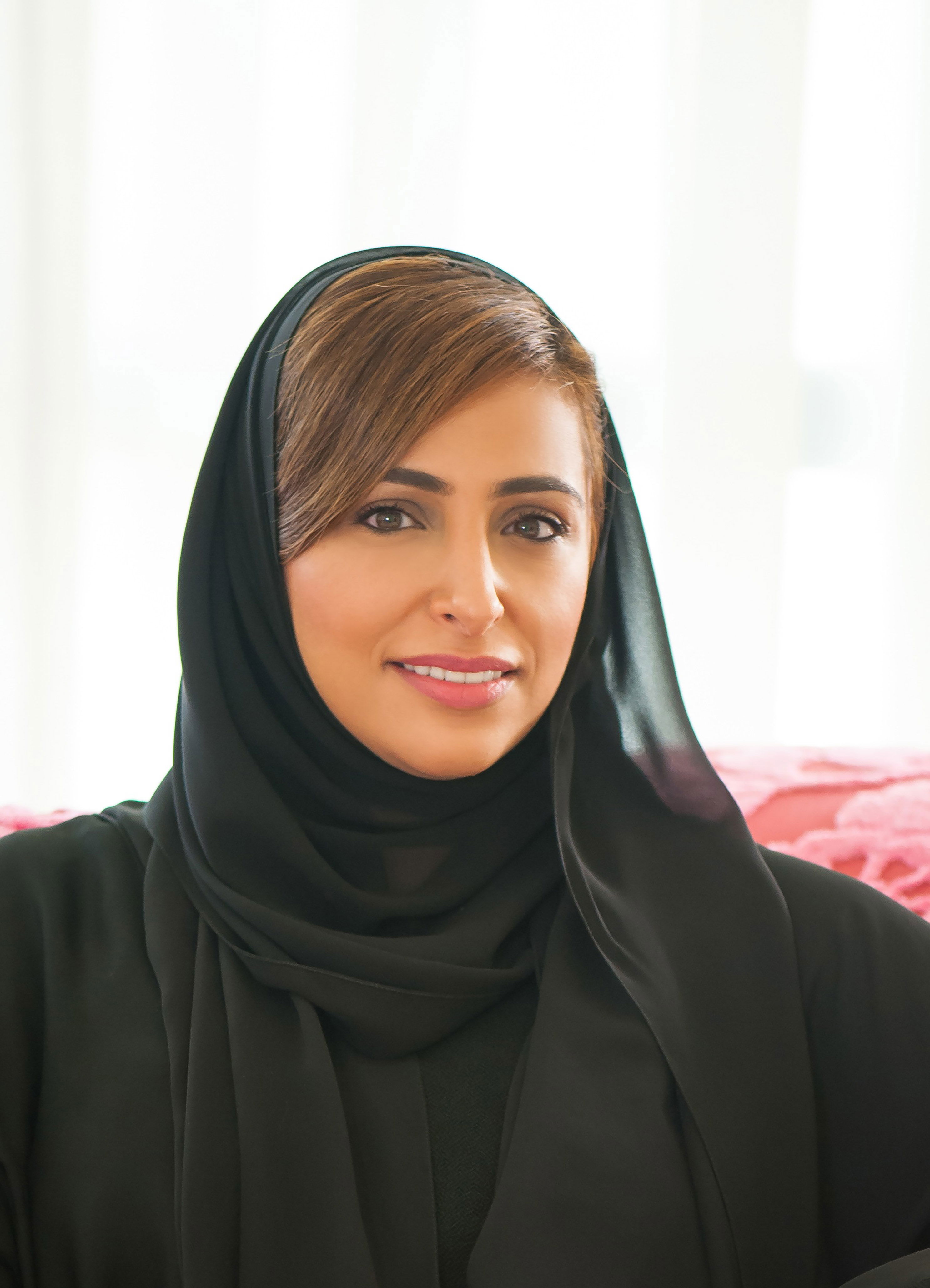 4. Her Highness Shaika Bodour bint Sultan bin Muhammad Al Qasimi
Sheikha Bodour is Chairperson of Sharjah Investment and Development Authority (Shurooq) and also she is an entrepreneur as the Founder and CEO of Kalimat Group, the region's first publishing enterprise dedicated to producing quality original Arabic children's titles and innovative Arabic learning solutions. In January 2021, she was appointed president of the International Publishers Association (IPA) since the organization's founding in 1896. Sheikha Bodour becomes the first woman in the Arab world, the second woman globally to occupy this position. In 2014, she was ranked at number 34 by Forbes in its 200 Most Powerful Arab Women in Family Business list. She holds a Bachelor of Arts (Hons) from Cambridge University and a Master's in Medical Anthropology from the University College.
5. Her Highness Sheikha Manal bint Mohammed bin Rashid Al Maktoum
Sheikha Manal heads the Dubai Women Establishment, which has a mission to drive champion women in the socio-economic future of Dubai through influencing policies, sharing knowledge and leading initiatives. Her Highness is also the hand President of the UAE Gender Balance Council. She is the wife of His Highness Sheikh Mansour bin Zayed Al Nahyan, Deputy Prime minister and Minister of Presidential Affairs.
6. Her Highness Shaika Hend bint Faisal Al Qasimi
Sheikha Hend, among the most Inspiring Emirati Sheikhas, is an entrepreneur and Professor at the American University of Dubai. She holds two master's degrees, courses completed at Sorbonne Business School and Harvard University, and working on obtaining a PhD.
Click her to watch Shaika Hend's interview with The CEO Magazine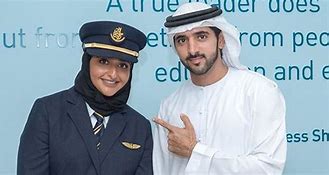 7. Her Highness Sheikha Mozah bint Marwan bin Mohammed bin Hasher Al Maktoum
Sheikha Mozah achieved A type rating on the Boeing 777. In 2015, Emirates Airline, the UAE's national carrier and the largest airline in the Middle East, appointed her as the first royal female pilot, marking a milestone for the Gulf region and the Middle East. In 2019, she became the First Lieutenant Pilot at Dubai Police and the first female to attain this position.
Dubai's Crown Prince, (His Highness) Sheikh Hamdan bin Mohammed Al Maktoum, expressed great pride in his cousin. He posted a photograph of himself and Sheikha Mozah on his Instagram account, congratulating her on her pioneering accomplishment of becoming the first member of the royal family to fly as a qualified commercial pilot for Emirates Airlines.
In 2018, she formed the King Pins polo team in Dubai, quickly proving that they are not at the side to be taken lightly! Among other wins, King Pins lifted the Dubai Polo and Equestrian Club Commemoration Cup in December 2019, with Sheikha Mozah as the playing patron.