Dubai Expo 2020 is indeed the most alluring event in the UAE right now. The exhibition is enormous- 200 pavilions, 191 of which are participating nations. It makes it a bit challenging to decide which pavilions to include in the must-see list and which ones to ignore, particularly if you're touring Dubai for a short period. A few breathtaking pavilions might not be as compelling when seen inside, or vice versa. Hence, it is fine to understand which ones are worth visiting and which ones are only to gaze from the outside. Of course, there are some amazing exhibitions that have both a superb architectural layout and an excellent exposition. Visiting those will indeed make you feel pleasant. Thus, to help you create the most out of your tour, I have shortlisted my ultimate ten favored pavilions that I suggest exploring at Dubai Expo 2020.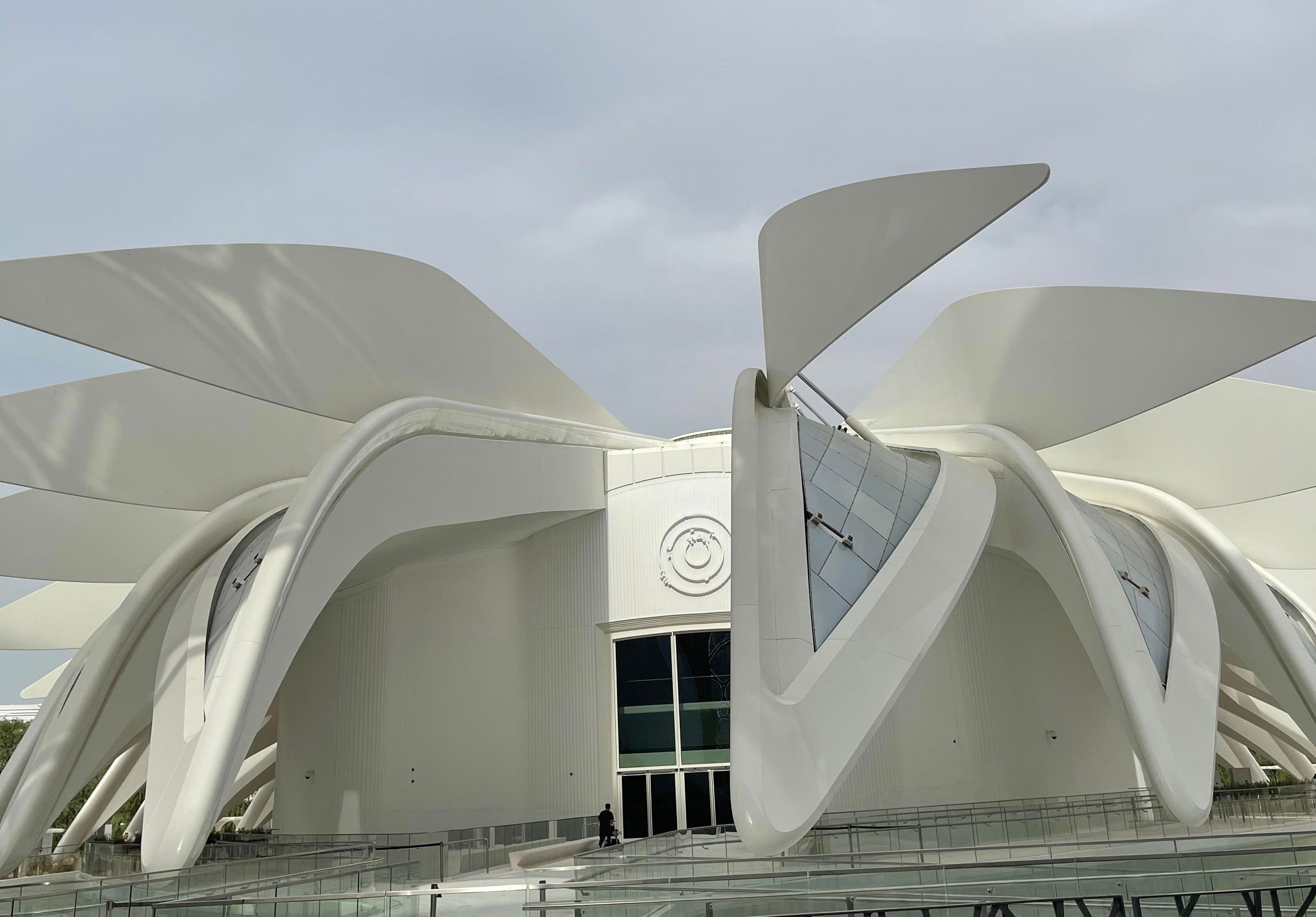 1.UAE Pavilion
The UAE being the Dubai Expo 2020 host definitely ensured their pavilion would stand out from the buzz. And, indeed, it is among the must-visit ones you should add to your itinerary. My favorite part was a breathtaking animation depicting UAE culture. A short movie is displayed in the theater room. The pavilion was developed by designer Santiago Calatrava, who is also after the stunning World Trade Center Transportation Hub in New York town.
Fun fact: Developed as falcon wings that can be opened and shut within 3-minutes! The UAE exhibition offers you a ride from its past to the future.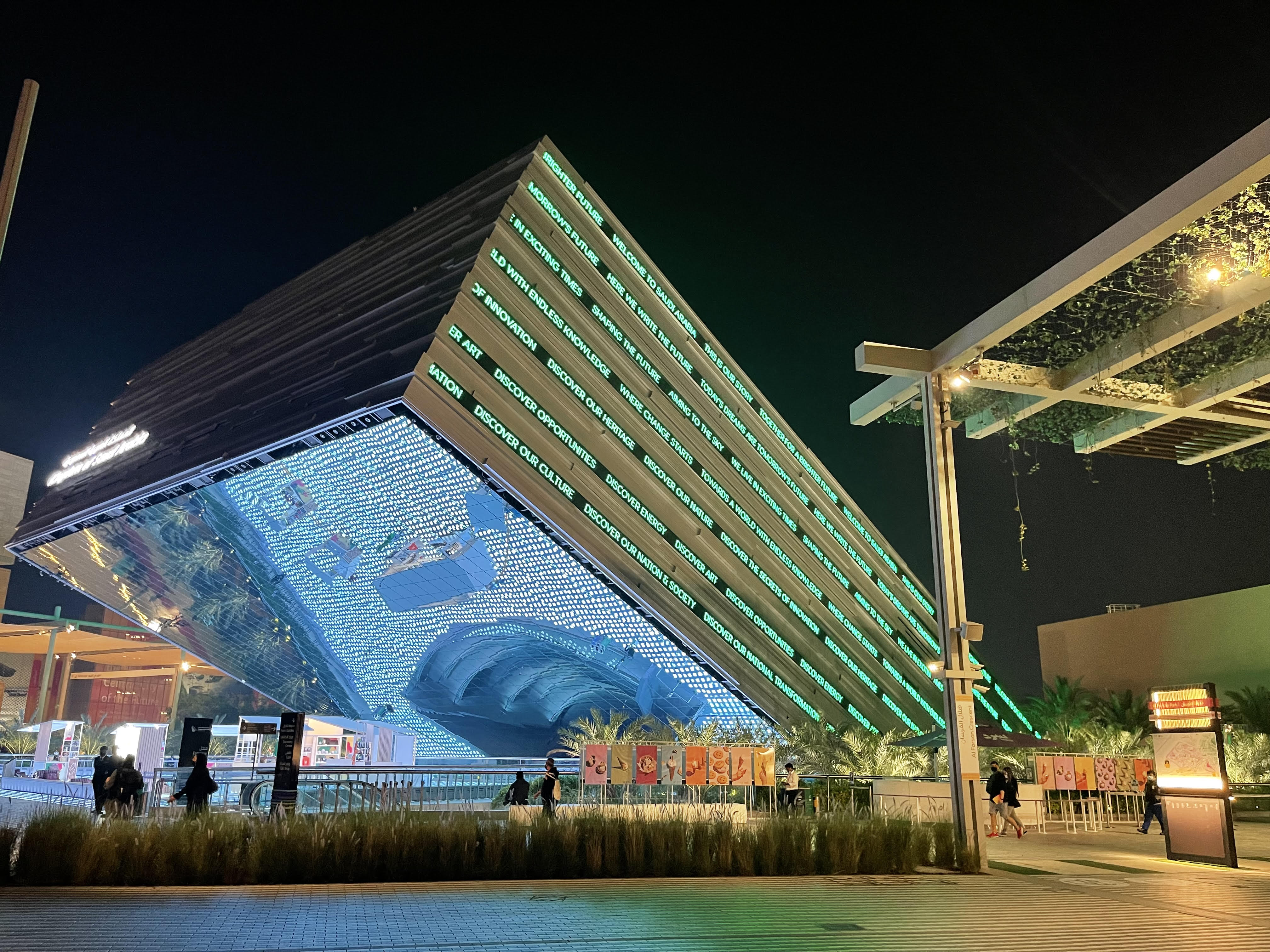 2.Saudi Arabia Pavilion
The surface of the Saudi Arabia pavilion highlights the largest worldwide interactive mirror screen with about 8000-LED floor lights that illuminate into various colored patterns. Those are reflected in the mirror, and you can notice this remarkable view at night after dusk. Saudi Arabia's pavilion allures tourists to get familiarized with the country's prosperous history, stunning natural marvels, and bright future. Certainly, the structure seems like it is seeking the skies from the exterior, implying Saudi Arabia's boundless dreams. The exhibit hall features many unique installations, and my favorite part was a vast curved LED screen that shows various parts of the country. Saudi Arabia's pavilion carries up a size of around two football fields and is the second biggest, following the UAE pavilion.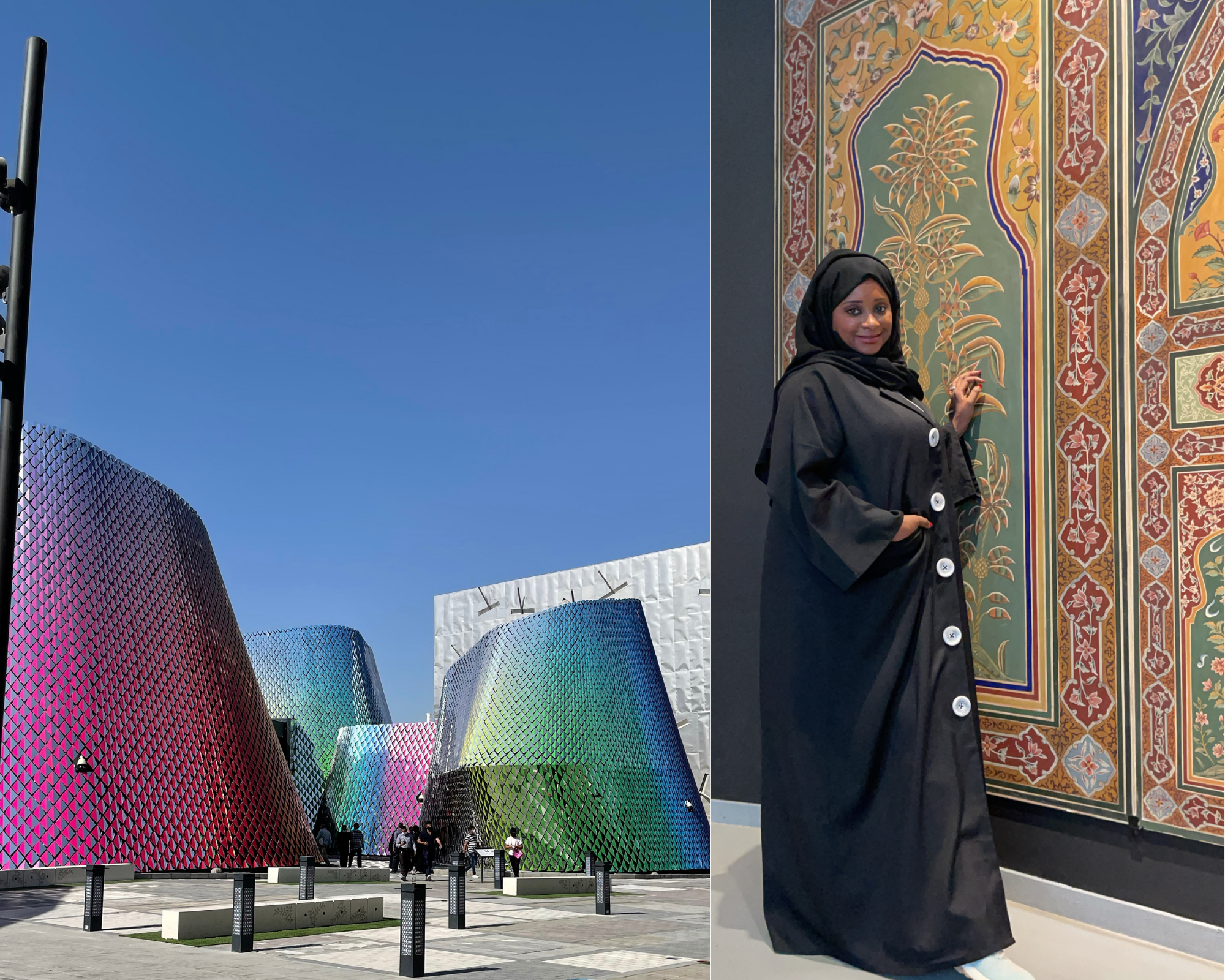 3.Pakistan Pavilion
The Pakistan pavilion is a totally unexpected and nice wonder, and it's also among the most seen ones. No surprise, its bright exterior instantly captures the eye and allures you to explore it out. After seeing the exhibition, I recognized how underrated this nation as a tourism stop is. Staying in the UAE, with many expats from Pakistan, you hardly hear much about how vibrant its past and culture are. The multistory building will let you glimpse Pakistan's top-kept secrets-cultural variety and breathtaking nature. It is indeed an unexplored destination!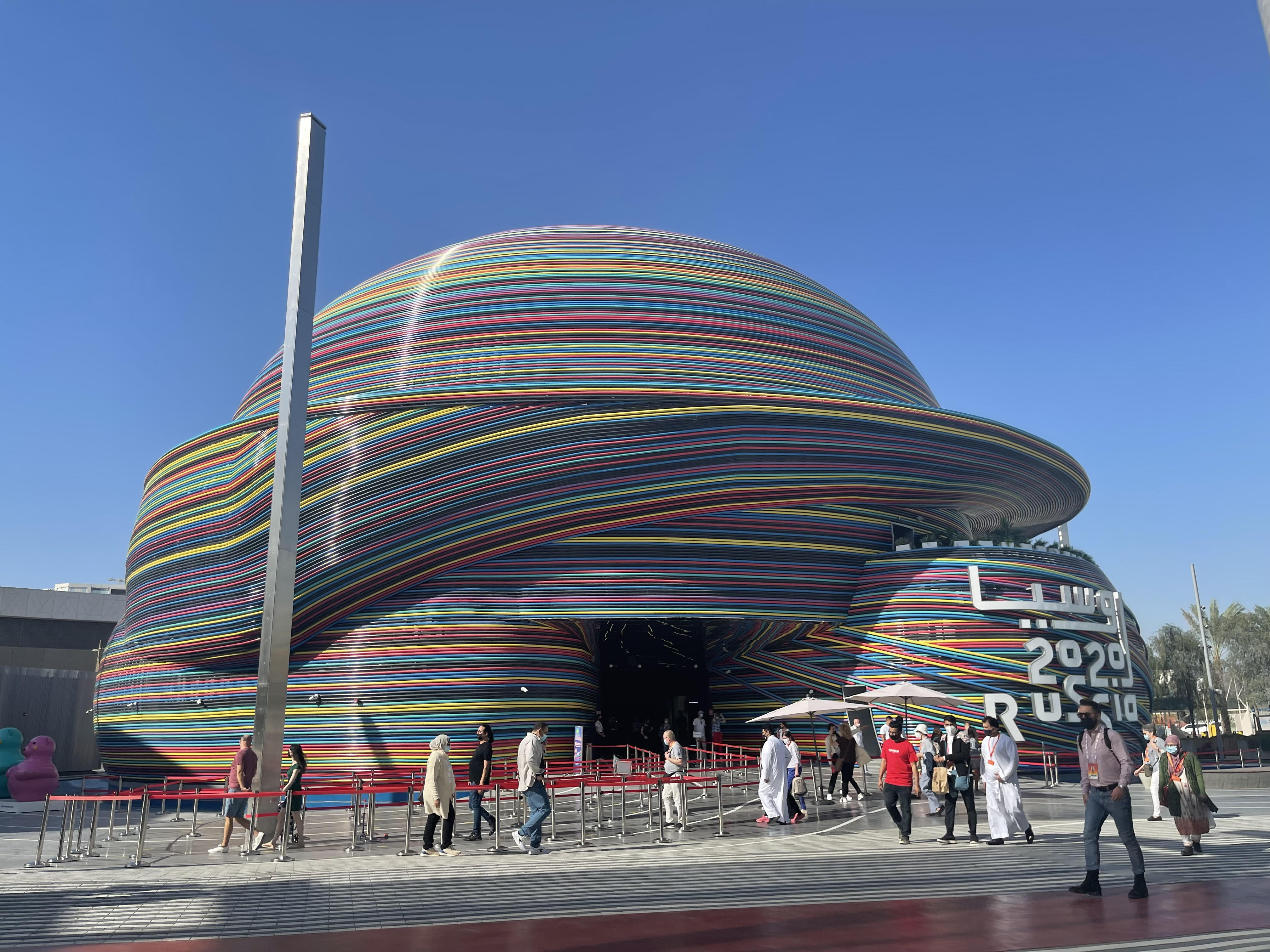 4.Russia Pavilion
Among the pavilions that can't go overlooked is the colorful dome-shaped Russian pavilion. The structure seems very pleasant and vibrant, though. Certainly, it is intended to describe continuous action and advancing development. At nighttime, when every light arrives, it seems like it's spinning. The design of the pavilion is constructed out of multicolored aluminum tubes which are inclined to create the body of the structure. The exhibition is also pretty academic all around our great brain. If you skipped biology class at school, the display is beautifully describing everything you must know about how our brain functions.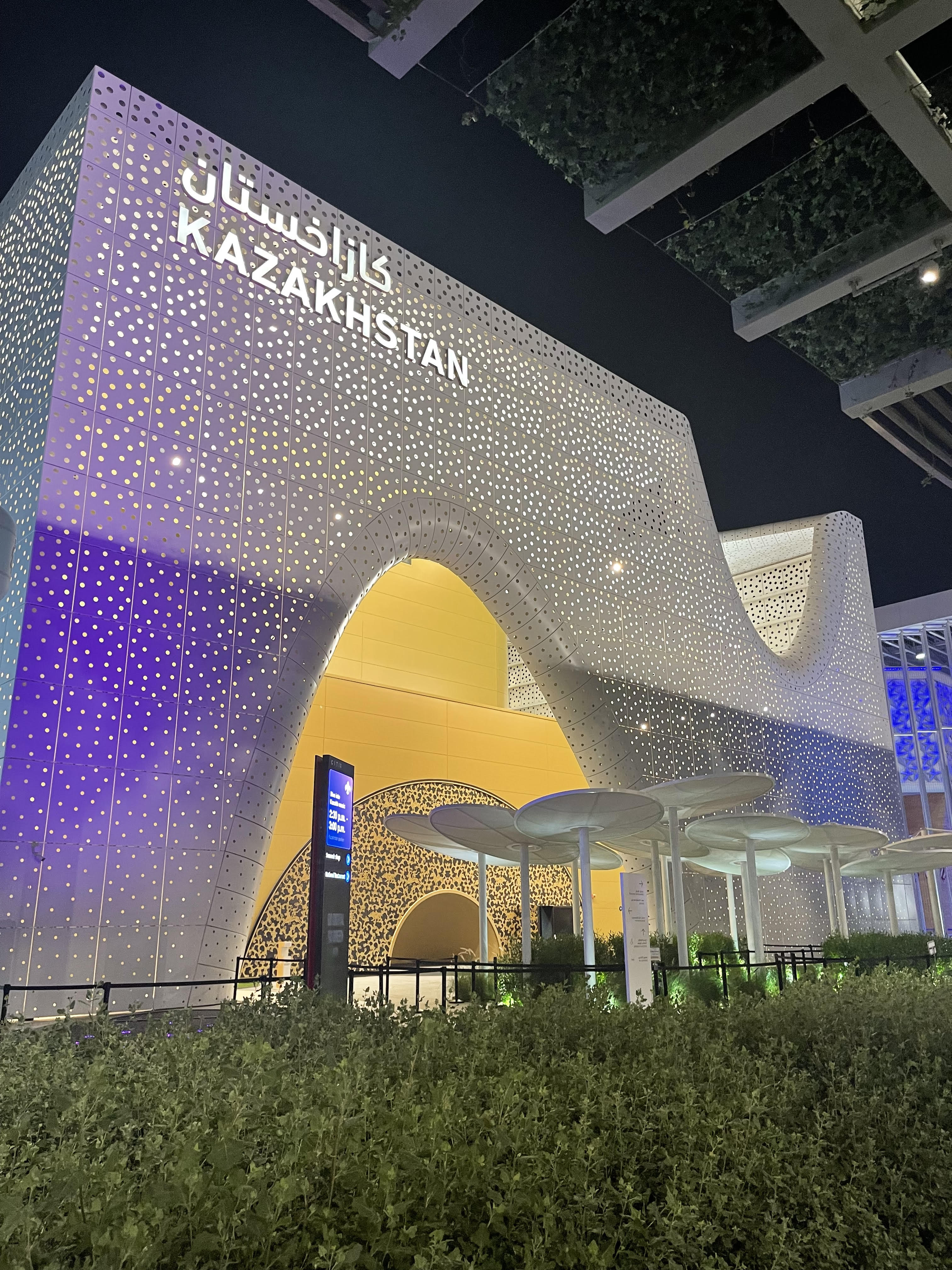 5.Kazakhstan Pavilion
The design of the three-story Kazakhstan Pavilion has been disclosed, with the pavilion formed to showcase the nation's active growth, past, cultural diversity, and geography over four exhibit areas. Found within the World Expo's Opportunity District, the pavilion will include tactile and engaging surface structures that will let travelers experience Kazakhstan's rich culture, biodiversity, resources, natural landscapes, and flora and fauna. Also, the pavilion will feature a chemistry and science laboratory. A remarkable DNA show and a dramatic cinema showing an interaction between human and artificial brains will also be shown every day.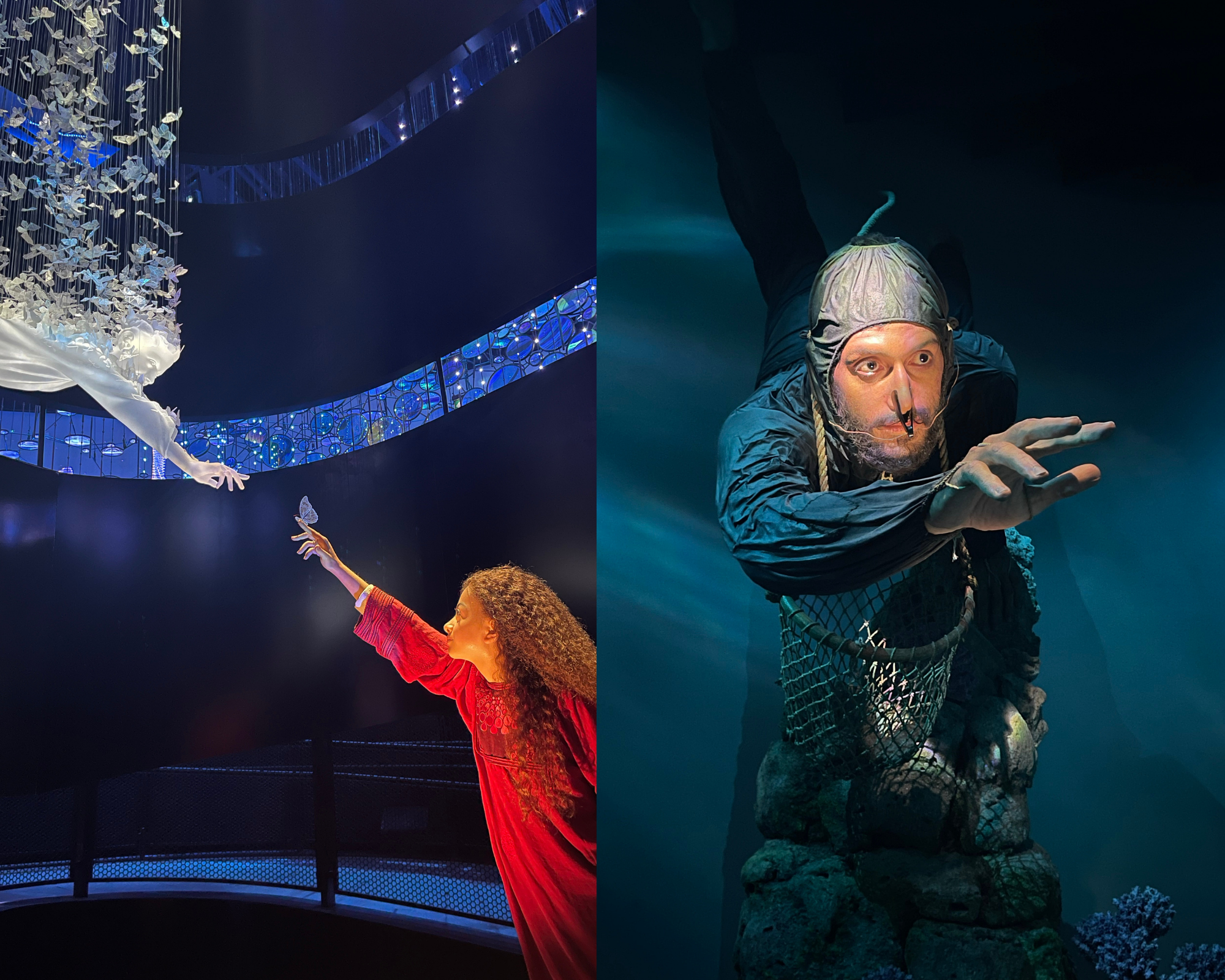 6.Alif – The Mobility District Pavilion
One of my favorite pavilions at Expo 2020. Alif is the first Alphabet in Arabic alphabets which represents the start then keep moving forward, this is the place committed to all things mobile. From the outside, its curvy design is remarkable enough, the pavilion has a shape of Spinner. but it hides even more attractive eyesight inside: first you see the five Arabian horses running directing you to the way where to start, you will enter in AlKindi house and Library in Bagdad, he was the founder of House of Wisdom, then you will see three enormous statues of historical explorers, Ibn Battuta, Al Bakri, and Ibn Majid, which would be above 50ft tall if they were to stand up. You will be able to see a replica of the Hope orbit which was sent to Mars as part of UAE mission to Mars. My best part of the pavilion is the end where you will find Shamsha the beduwain girl trying to reach the sky to connect with Latif which she is symbolize future and technology, at this stop the is an amazing background music.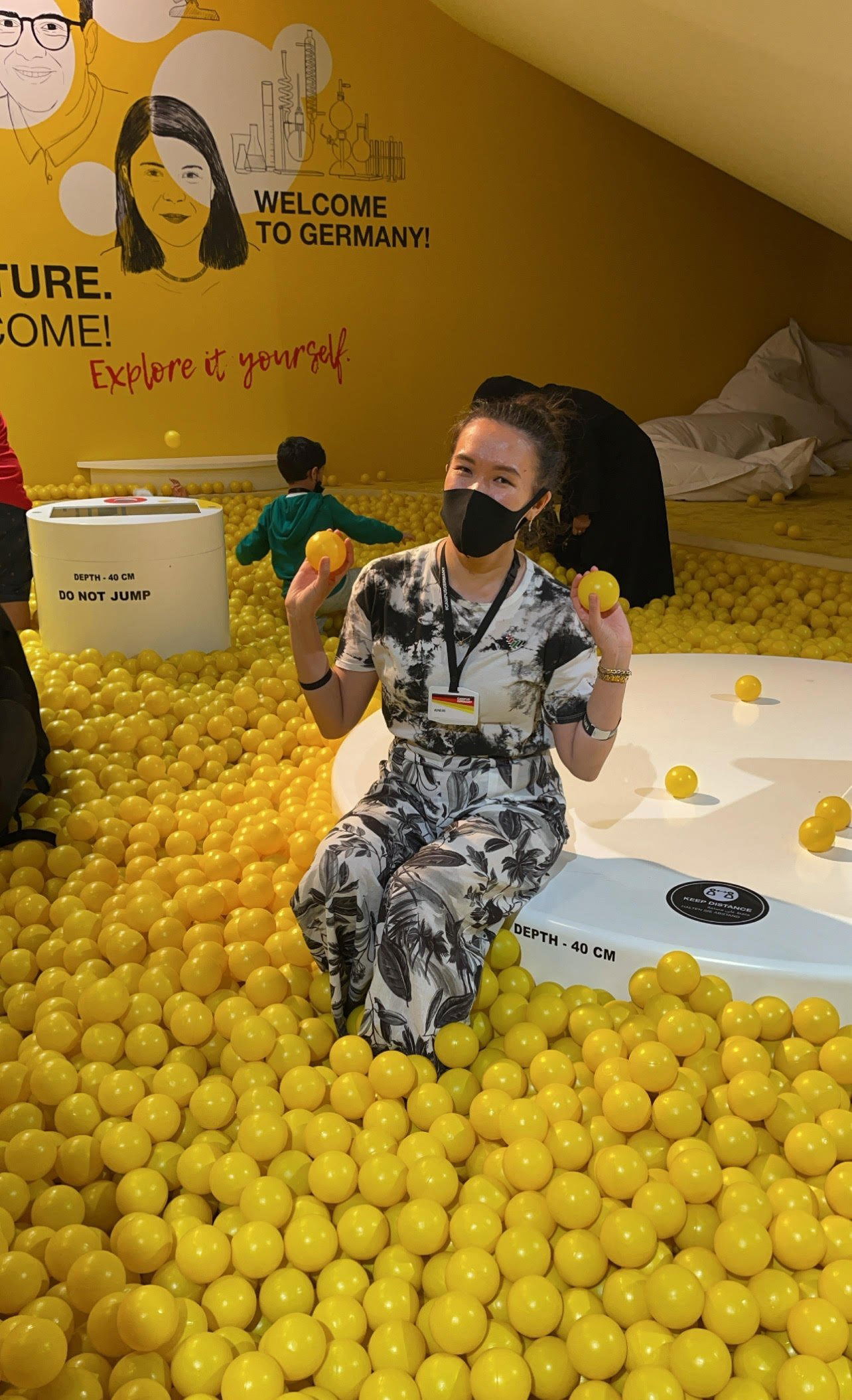 7.Germany Pavilion
The German pavilion is by far among the most stunning ones where you can spend hours discovering about the recent creations, "swim" in a pit of 100 000 yellow balls, play mind games, and ultimately, graduate from a small university on swings. The all-around exhibition is very nicely considered, and the experience is customized. It doesn't come as a wonder that this pavilion is also among the most famous. To reach the German pavilion you will need to queue for quite a time. But the wait is pretty worth it because also in the queue line you will be kept active with multiple informative boards and videos about various areas of Germany.
8.Japan Pavilion
If you had to decide to see just one pavilion, I would recommend it be Japan. With its origami-like architecture that seems modest and minimalistic, the Japan exhibition will simply strike your senses out. Not to spoil the wonder, I can only say that the trip is pretty excellent, and created to stimulate thought and emotion. You will get a peek of Japanese civilization, their creative thinking, and have an incredible sensorial experience.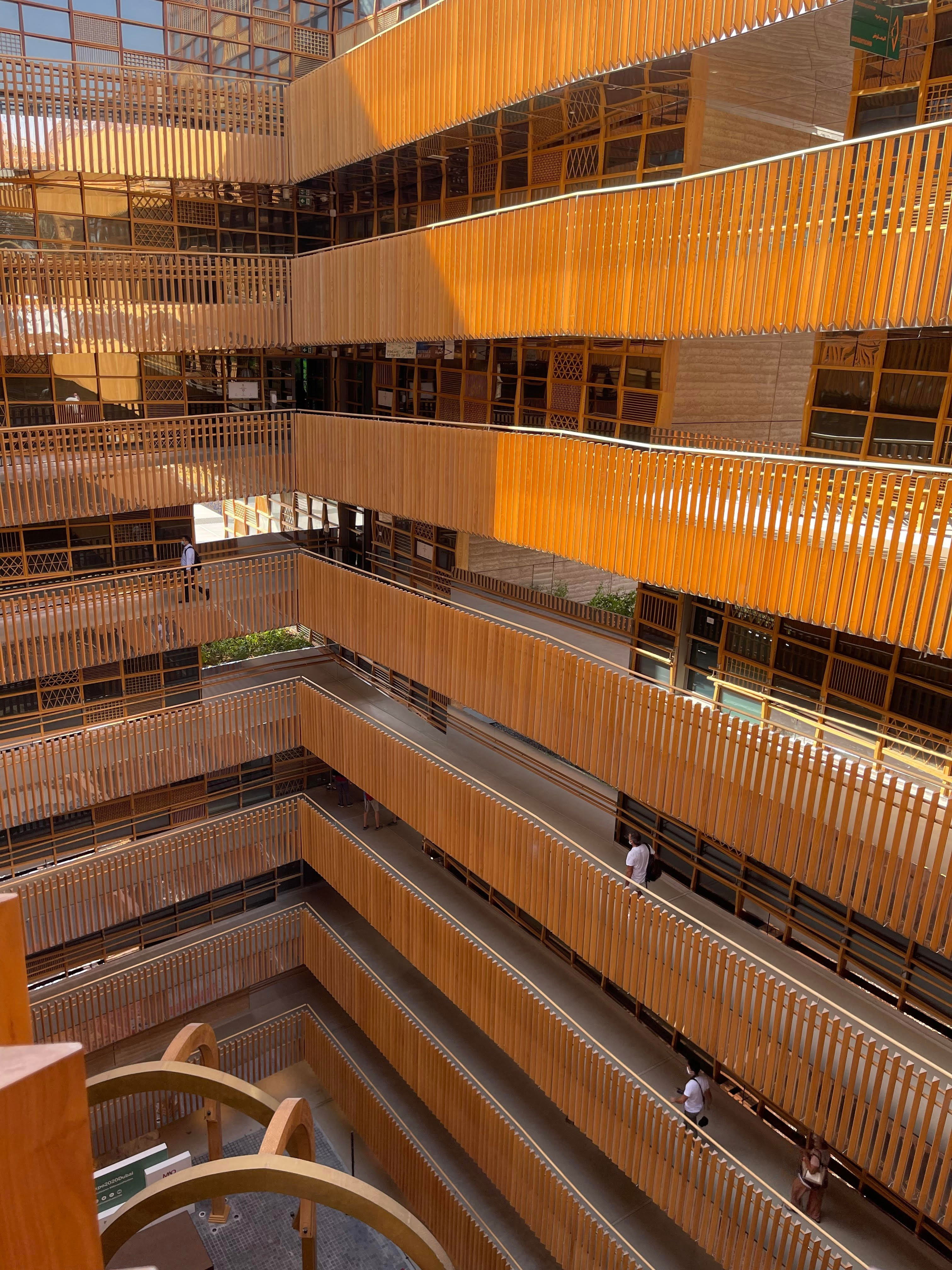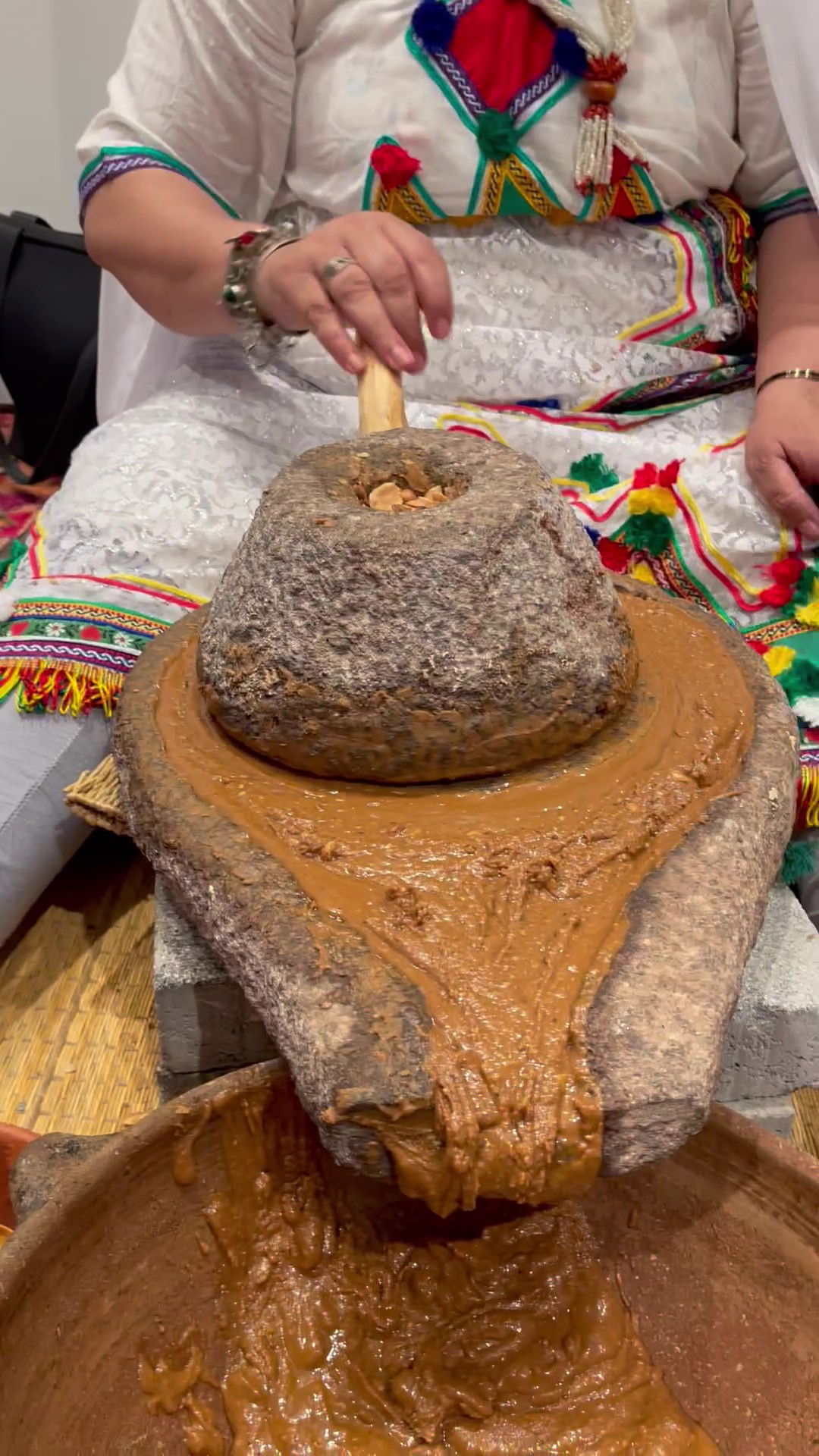 9.Morocco Pavilion
Morocco's pavilion, designed by Tarik Oualalou, is made of material as old as its creative: raw earth. This is intended as an honor to the nation's artisan know-how and its classic building methods, which are all more than levels of sustainability that modern architecture tries to reach. Raw earth is, certainly, an adequate insulator and implies cooling structures. Incorporated into the structure's façade, the argan tree, with its identified nutritional and cosmetic properties, also plays an essential part in the pavilion's structure.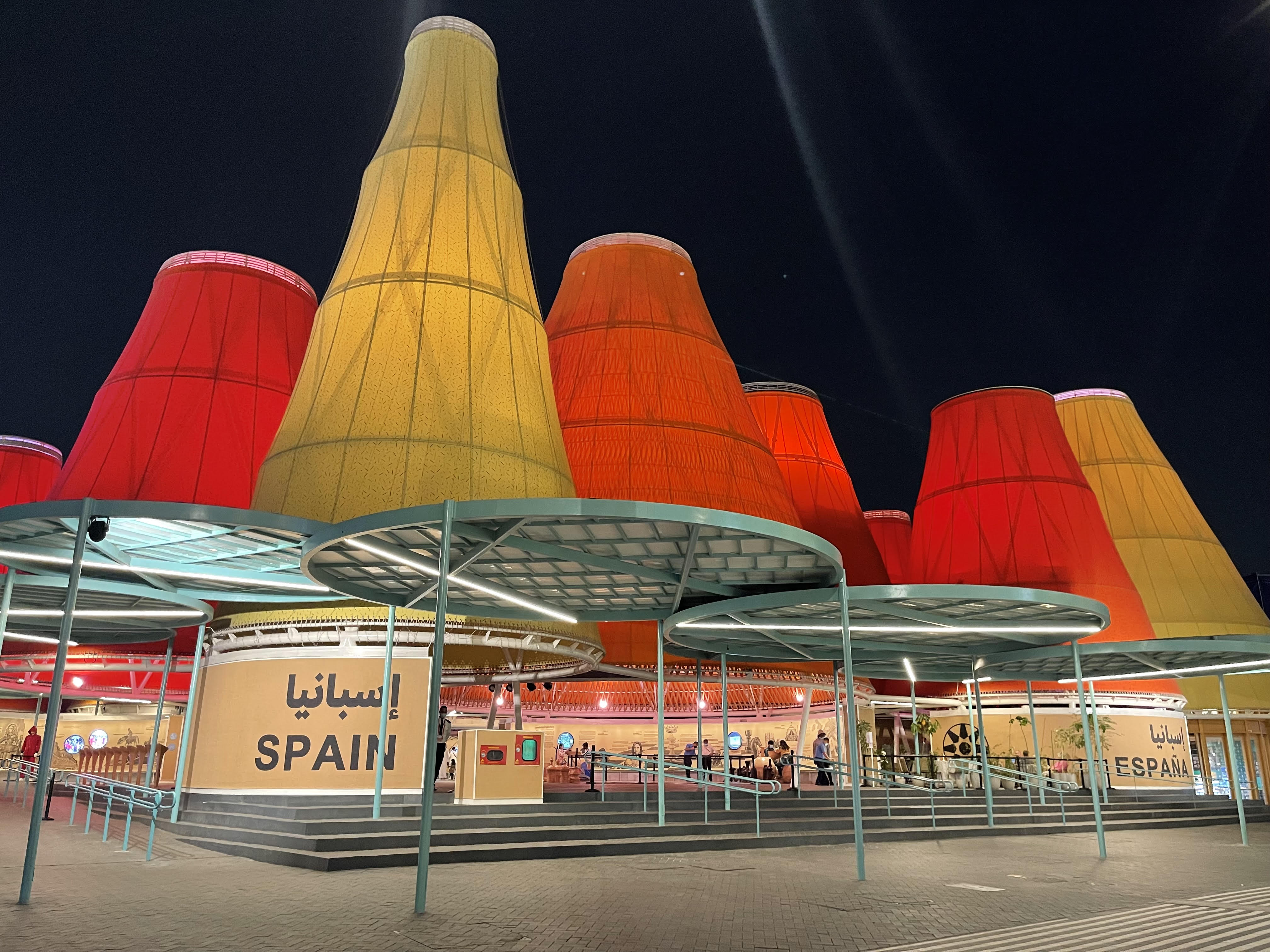 10.Spain Pavilion
The cone-shaped Spanish Pavilion is difficult to miss, created by Amann-Canovas-Maruri. These cones are arranged to enable acoustic and thermal insulation. The design is made completely from recyclable materials like iron, fabric, and wood. This Dubai Expo 2020 pavilion also highlights an exhibit space in the basement that links to the various entertainment areas. The Spain pavilion offers the nation's Hispanic-Arab past as well.