As we are getting closer to summer and school holidays, many people will be going for summer vacation to enjoy with their children and to recharge. Dubai weather in Summer can be too hot and bit challenging to do outdoor activities or attractions, however there are many things you can do, summer attraction to visit in Dubai. Whether you are visiting Dubai or looking for staycation, here is the top tourist attraction in Dubai best for summer vacation:
Museum of the Future
Museum of the future is a must visit when you are in Dubai, it is named as the most beautiful building on earth by National Geographic. It was opened on 22 February 2022.The structure represent Dubai's vision of the future, designed by Shaun Killa, while the exterior was by Matar bin Lahej (Emirati) who creatively used Arabic calligraphy to reflect lines inspirational poetry by HH Sheikh Mohammed bin Rashid Al Maktoum, Vice President and Prime Minister of the UAE and Ruler of Dubai. Of the three quotes enveloping the facade, one translates to: "The future belongs to those who can imagine it, design it and execute it. It isn't something you await, but rather create "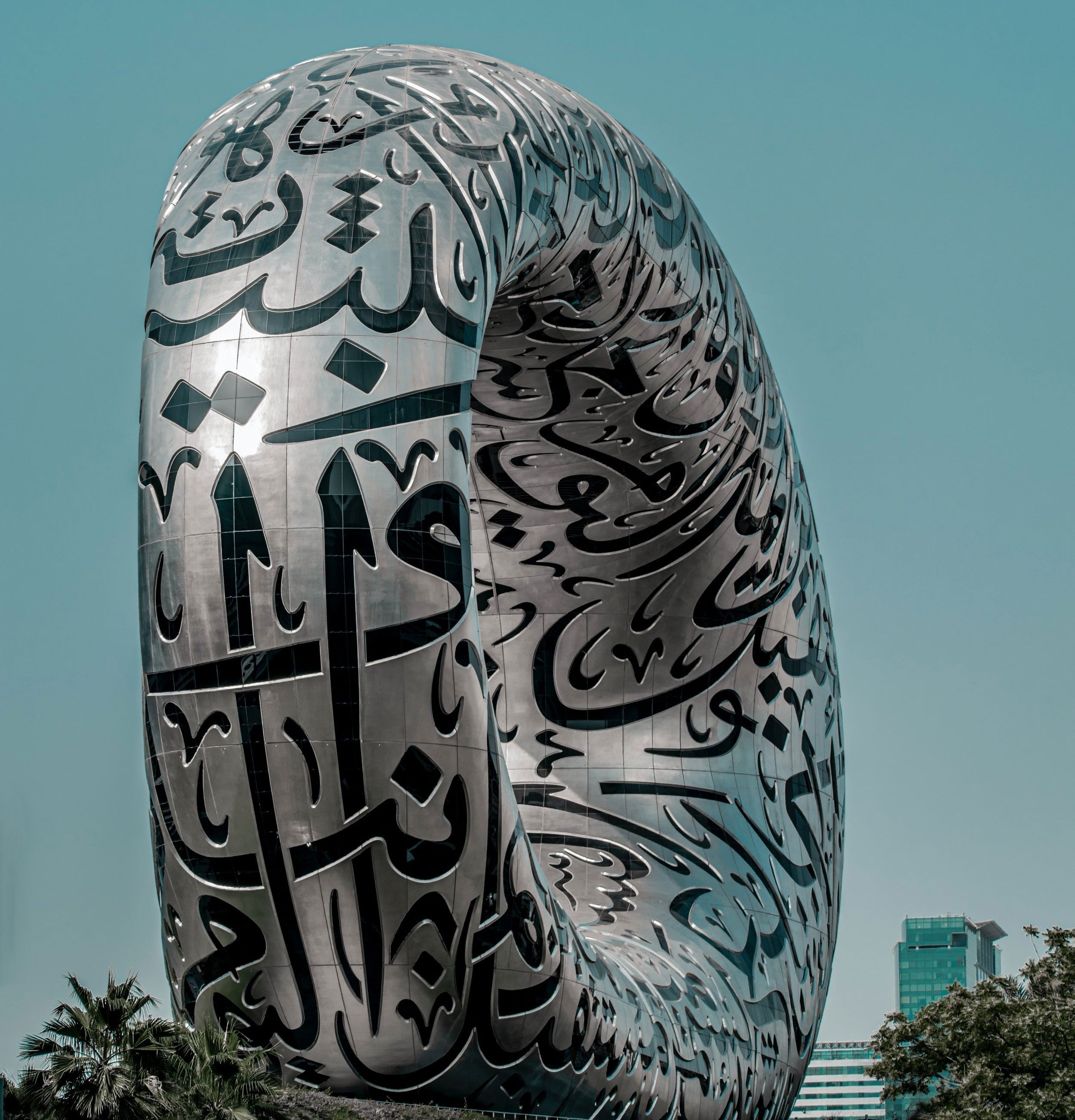 Visitors will get glimpse to how world would look like 50 years from now, demonstration on how next-generation solutions – incorporating everything from artificial intelligence to augmented reality – can enhance our lives which will contribute to a better humanity and stronger global economy. There are activities from children aged three to 10 where they can enjoy an open-world experience at the Future Heroes environment, a dedicated area designed to encourage little ones to tap into their potential.
Dubai Shopping Malls
Spend time in Shopping Malls in Dubai is a great place to spend great idea even if you don't want to shop. The malls are well air-conditioned and are have many sightseeing attractions as cinemas, indoor ski, indoor ice-skating and so many other activities which take place, live entertainment shows, workshops for children as part of DSS (Dubai Summer Sunrises 2022. As part of DSS Dubai Malls become shopping haven as you can enjoy the discounts offered in all retail shops across all participant's shops. not to mention the rang of restaurants and café which are available in all Dubai shopping Mall, they offer everything for each test. Some of must visit shopping Malls in Dubai.
Dubai Mall
Emirates Mall
Dubai Hills Mall
IMG World of Adventure
IMG World of Adventure is indoor amusement park and it the second largest temperature controlled indoor themed entertainment destination in the world. It is divided into five epic zones. Two zones represent global brands Cartoon Network and Marvel, while IMG Boulevard and the Lost Valley – Dinosaur Adventure zones are created by the IMG Group. A day at IMG World is full of excitement and adventures.
The Green Planet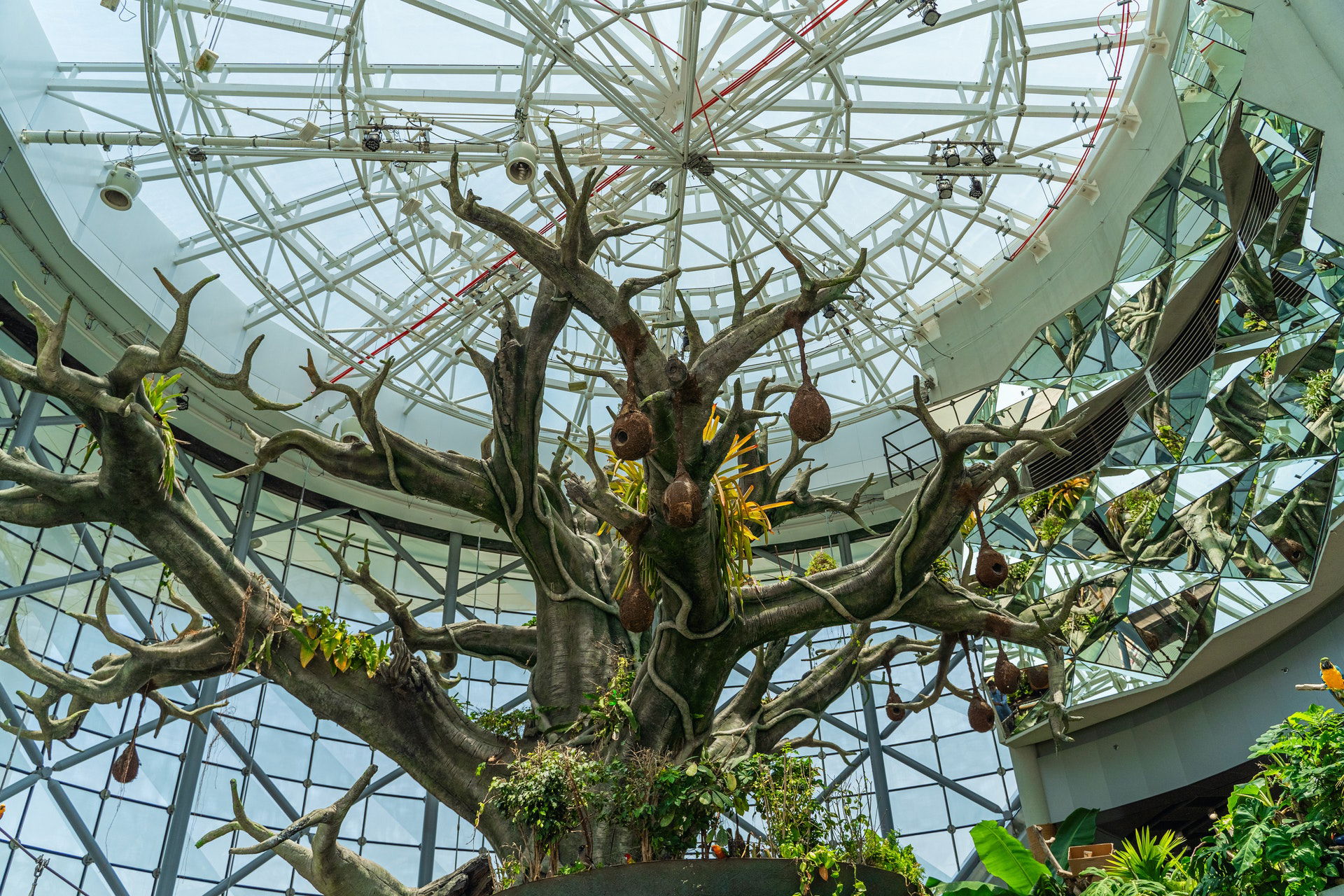 The Green Planet is indoor tropical rainforest. It has more than 3,000 species of plants, animals and birds and It is perfect place for all ages visitors. The Green Planet aims to educate visitors bout the important role the tropical forest plays in the future of Earth, The Green Planet exposes Dubai to another world within its glass dome – all of which is responsibly sourced. The Green Planet is located in City Walk the most popular lifestyle districts, where you can enjoy a range of restaurants and cafés.
Water Parks in Dubai
There is no better way to cool and have great time with family and friends than spending a day at one of the water parks in Dubai, there are many amazing water parks which has massive slides, wave pools and smaller rides for children. A day at one of the water parks is a grantee fun day. Here is a list of water parks in Dubai with different themes.
Wild Wadi Water Park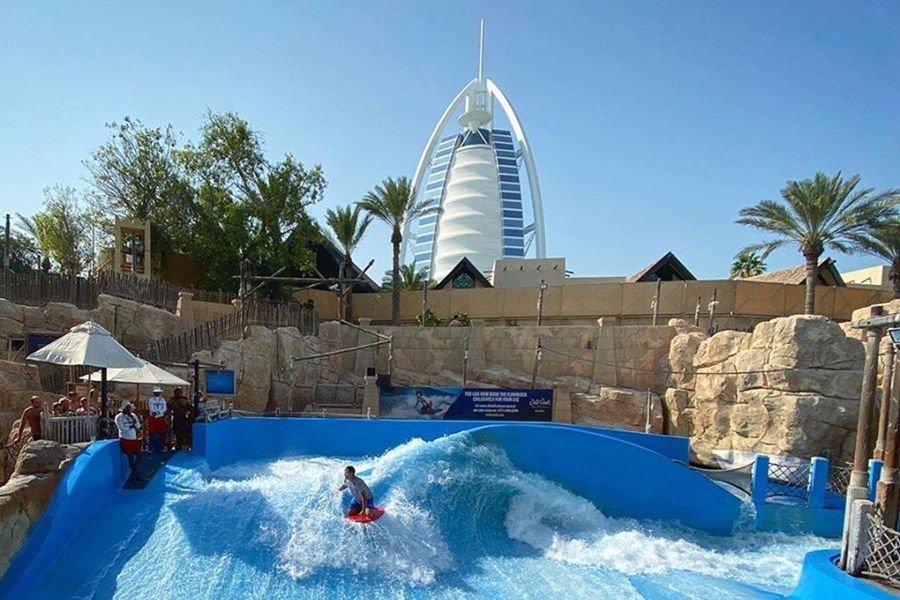 Wild Wadi is Arabian-themed water park, located in Jumairha in front of Burj Al Arab the iconic landmark.
Laguna Water Park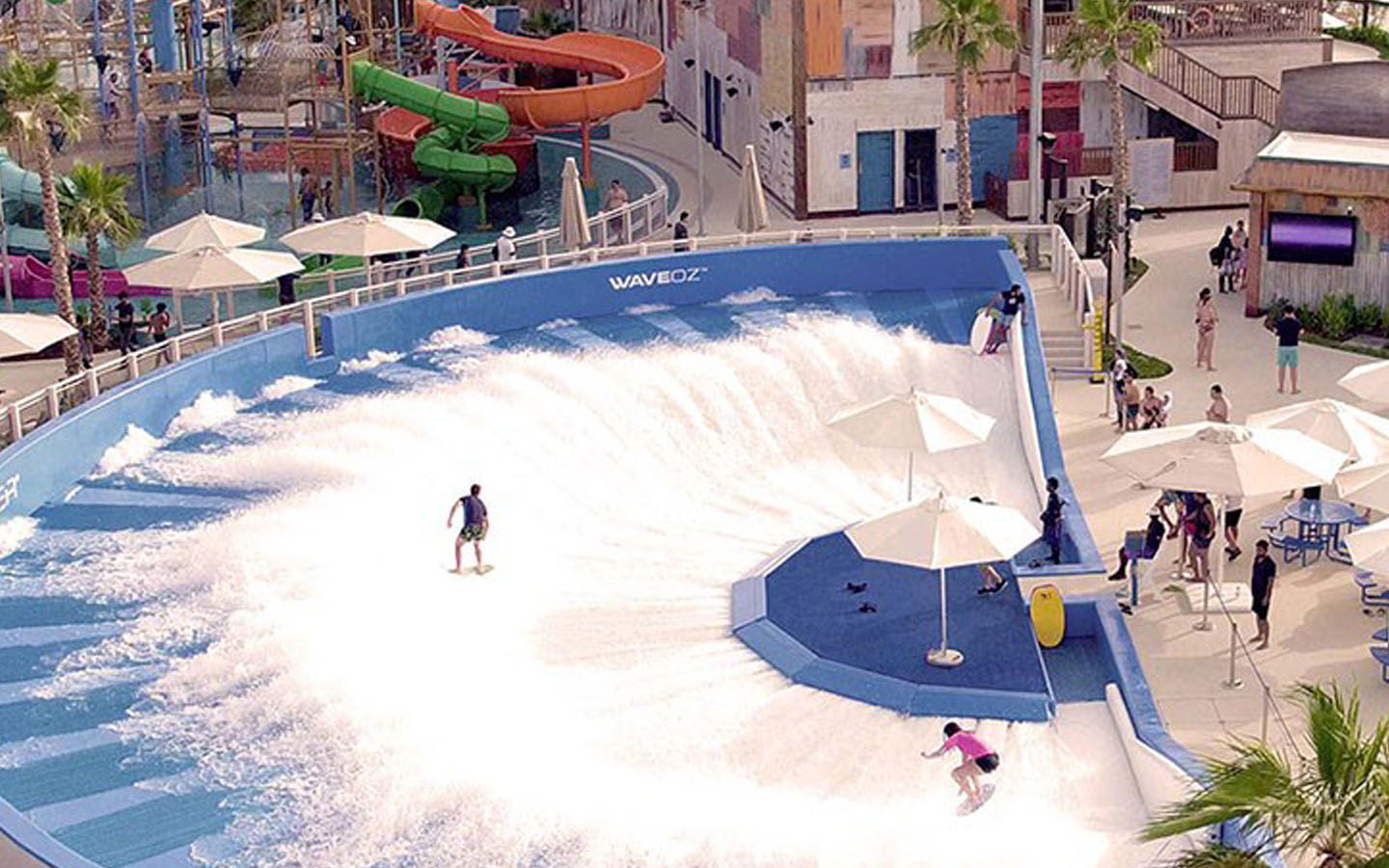 This is one of the newest water parks in Dubai, located at La Mer Hotel with it's beautiful beachfront. This water park includes four zones (Surf, Relax, Slide and Splash) to ensure a great time for all. It has five main rides, a pool lounge, a lazy river, and a special children's zone.
Atlantis Aquaventure
This is great thrilling water park in Dubai. Has many record-breaking rides and a shark-filled lagoon that brings you in close proximity to sharks in captivity, Atlantis Aquaventure is a great place for the family to spend a day. It has a beautiful private beach that you can access after entering the park as well.
Legoland Water Park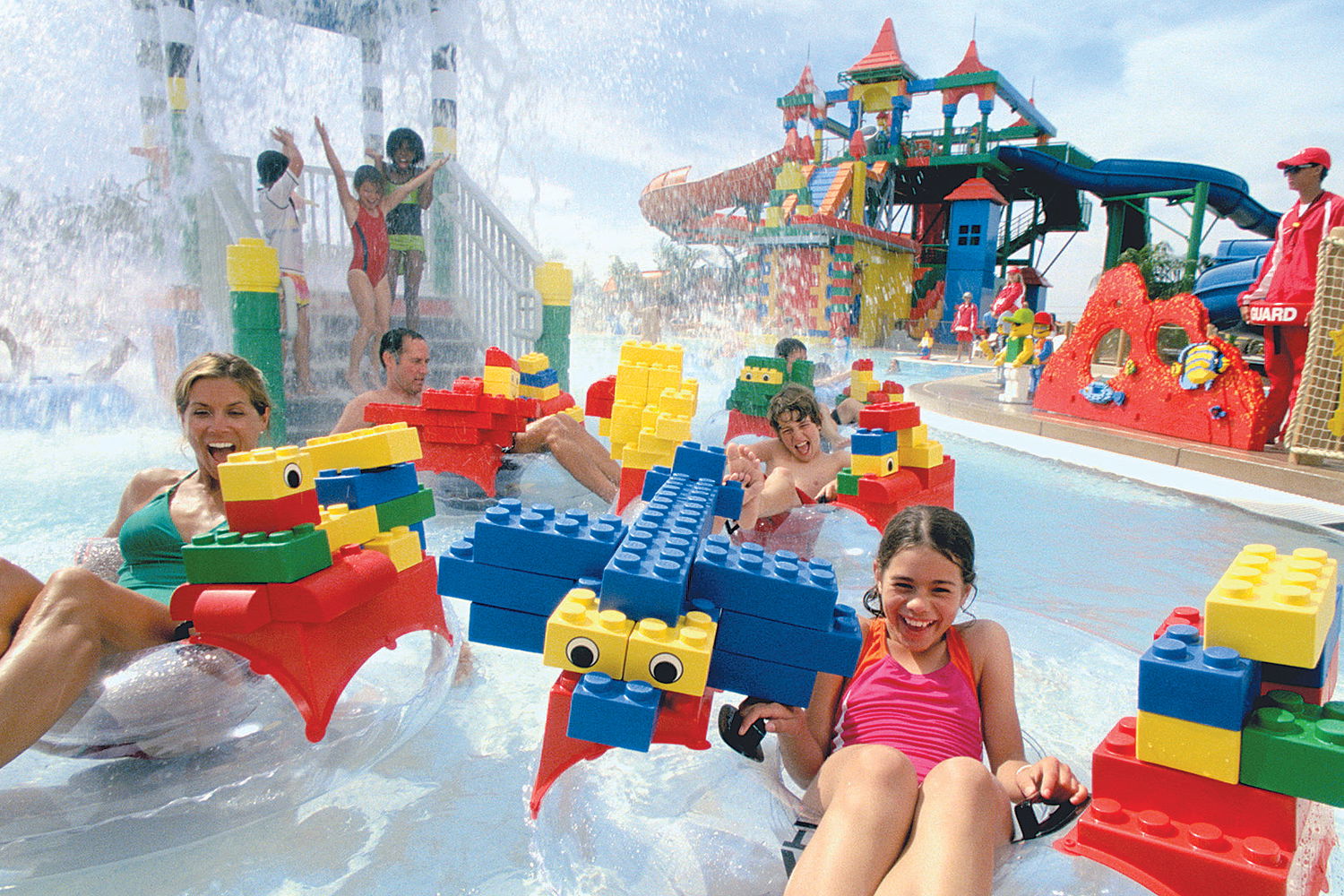 Legoland Water Park in Dubai themed of fantasies of Legos .It is one of the few water parks in Dubai and also the UAE that is designed specifically for children between the ages of 2-12. Legoland Water Park offers the unique opportunity to build your own boat! Enjoy customizing your raft before making your way down the lazy river.